Dance Recitals at Nan's in Raleigh
Where our dancers take center stage!
About Our Recitals
The recitals at the end of our dance year are the highlight of this experience and are intended to give each dancer the opportunity to perform their newly acquired skills. Recitals are staged for the benefit of the children, to bolster their confidence and showcase their talents in front of an applauding crowd of adoring fans! To provide the best setting possible without overwhelming the dancers, we strive to produce a professional show with appropriate costumes, lighting, and scenery. Our objective is to make each one feel special, give them a boost of self-esteem, and leave them smiling long after the thrill of performing for a live audience.
2022-2023 Rehearsal & Dance Recital Schedule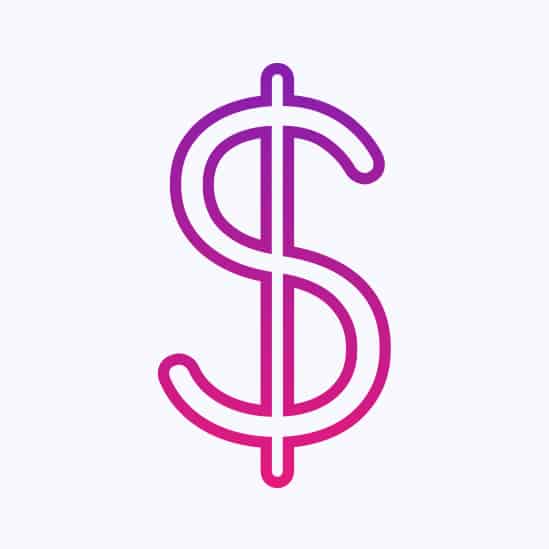 Recital Costs
Because the performance element is basic to our philosophy, we start planning now for every dancer to participate in the recital. Again this year, you will be asked to buy one costume for each class. There is also a recital fee, which is $45 per student. This fee helps defray the cost of renting the auditorium and the production costs involved as well. We strive to keep all of these costs low for you. Starting with reasonably-priced costumes, our well-trained recital staff, and down to the printing costs of programs, we carefully monitor all aspects of our recitals. We do not sell tickets to our recitals.
Payment
Costume and recital fees are due from each dancer by November 10 by cash or check. A $10.00 late fee will be added on payments made on or after November 15th. This late fee will not apply toward your costume and recital fees. The costume and auditorium fees are non-refundable and non- transferable as we order costumes (that we cannot return to the manufacturer) in late November and book the auditorium nine months to a year in advance.
Costume Fees for 2022-2023
PreDance
ONE costume per class | $69 (plus tax)
Ages 3 to 5 Combo Class and Kinder/1st Grade Combo Class
ONE costume per class| $82 (2-n-1)* (plus tax)
1st-3rd Grade Combo Class (Ballet/Tap/Jazz)
TWO costumes per class | $151 for both (plus tax)
(One costume is a 2-n-1)*
3rd-5th Grade Combo Class (Ballet/Tap/Jazz)
THREE costumes per class | $201 for all three (plus tax)
Elementary Hip Hop, Contemporary, and Acro-Dance
ONE costume per class | $69 per class (plus tax)
5th-8th and 8th-12th Grade Classes
ONE costume per class | $76 per class (plus tax)
Each class has one dance in the recital – EXCEPT for Combo Classes. You are required to buy a costume(s) as described above.
* 2-n-1 Costumes: Combination classes have multiple dances in the recital. Some of these classes use 2- in-1 costumes, which have a ballet skirt/tutu for ballet and a skirt for tap or jazz.
Measurements
Measurements for costumes will start in class during the month of October. Parents will be asked to choose their dancer's costume size based on those measurements. If you do not choose your dancer's costume size by November 15, we will choose the most appropriate size for your child.
Not participating in recital is an option for you, however our office must be notified in writing prior to November 10th. After this date, you will be responsible for full payment of the costume fees.
Because we order custom-made costumes in advance and reserve the auditorium ahead, several policies below apply to all dancers:
Costume & recital fees are non-refundable and non-transferable.

If a student withdraws from class after his/her costume is ordered and all fees are paid, they will
receive their costume once the recitals are over.

Students may not switch class times once costumes are ordered without director's approval.

For students who enroll between November 10 and January 31, your costume must be special ordered; therefore, costume fees plus shipping and handling are due upon registration.

For those not participating in recitals, mailing of your costume after recital will require shipping and handling charges be paid before delivery.
While we make every effort to establish recital dates, costs, and class times so that everyone has this information in advance, we must reserve the right to change or amend our policy, dates, class times, etc. in the event of an unforeseen circumstance beyond our control.
Recital Handbook
For more information about costumes, shoes, hair, and what to expect at rehearsals and recitals, please review our Recital Handbook.
ANSWERS TO FREQUENTLY ASKED QUESTIONS:
1. How long are the shows?
Typically our shows are under two hours including an intermission. We strive to keep our shows professional and also short for everyone's viewing entertainment.
2. When can we leave?
Parents/kids can leave after their final dance at rehearsal, BUT we ask that all stay for the recital out of respect for all the dancers and their families. All dancers will be in the finale dance.
3. My dancer uses a prop in class, but it wasn't in his/her costume bag. When will the class get them for their dance?
All classes receive props backstage just prior to performing and they will be taken as dancers leave the stage.
4. Who & how many can I invite to attend?
Unlike many studios, we charge no admission to enter our shows. You are also not limited by an allotment of tickets.
5. Where can we (and our guests) sit?
Get there early. Seats are on a first come first serve basis. NO SAVING SEATS. Doors will open approximately 45 minutes prior to the start of the show.
6. How will my dancer change costumes?
Parents change their own children at intermission. "Balcony mom" volunteers are not responsible for changing costumes. Please see our recital handbook for costume changing instructions.
7. How do classes get backstage on time?
All classes are escorted by a Nan's STAFF member from the auditorium to stage left. Timing is handled by our show director.
8. My costume doesn't fit!! What should I do?
We have lots of costume trading/adjusting/resizing tricks. Please be assured we will make it right for your dancer. Try on your costumes immediately upon bringing them home. Call us with concerns.
9. Who supervises during the show?
For safety reasons, we ask 1 parent per class to sit in the designated seating area with the dancers at all times. Call the studio or email by April 29 to volunteer. We appreciate your help tremendously!
Want to learn more about our classes or studio?
Just fill out this form and we can answer all your questions. We look forward to seeing you soon in our studio!
Sincerely,
Hillary