About Nan's School of Dance
Sharing the Love of Dance Since 1975
Family Tradition of Teaching Dance
Nan's School of Dance began in 1975 when Nan Holt Smith started teaching 40 students in her hometown of Yadkinville, NC. She and her husband, Chuck Smith, established the first Greensboro studio in 1982. Nan's oldest daughter, Jennifer Grinwis, has been director of the Greensboro and Yadkinville studios since 2002.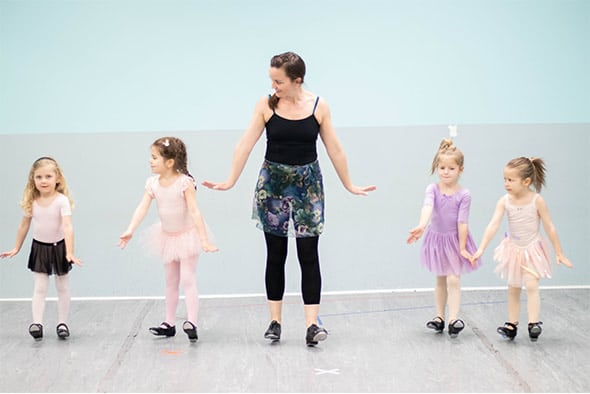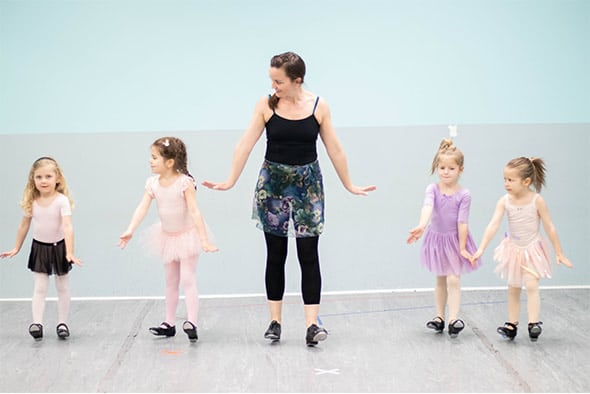 Our Director, Hillary White
Hillary White, Nan's youngest daughter, grew up in the studio where she started her dance training. She, and her husband Matt, have owned and operated the Raleigh location of Nan's School of Dance since 2012. She's thrilled to be able to share her rich dance history with her students.
Our Goal For Every Dance Student
The objective for our studio is to provide top-quality instruction at a competitive price. The goal for our students is to encourage technical proficiency in their favorite form of dance, but more importantly, to build self-discipline, poise, and greater self-esteem.
Our Classes and Studios
From August through May, we offer instruction in Ballet, Tap, Jazz, Contemporary, Hip Hop, Acro, and Pre-Dance, at all levels from professionally-trained adult teachers. Our studios are fully equipped with cushioned, floating floors, mirrors, and barres designed specifically for dance. Nan's School of Dance is a family business with a tradition of providing a service for families in our community.
We offer classes for all ages and skill levels using only kid-friendly music.
Choose from a Variety of Classes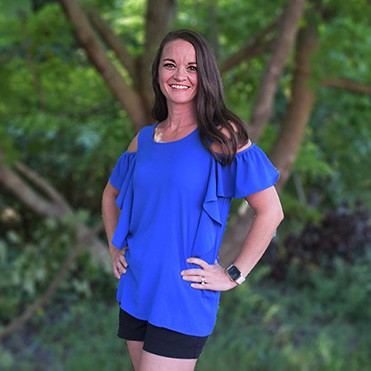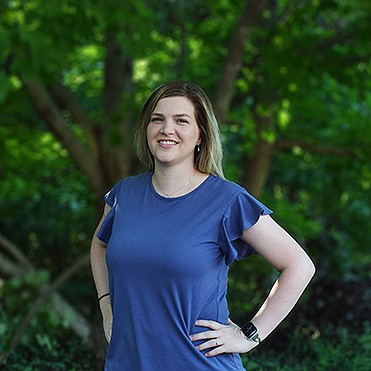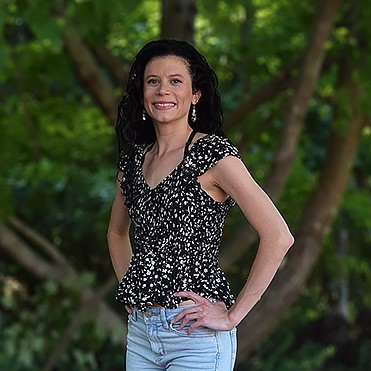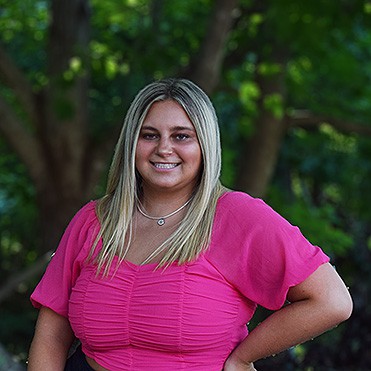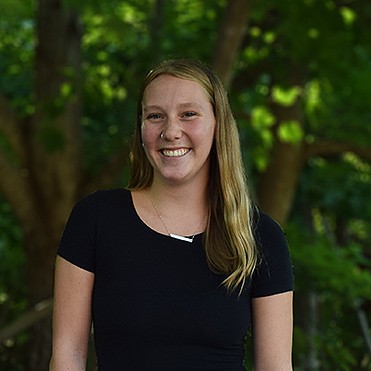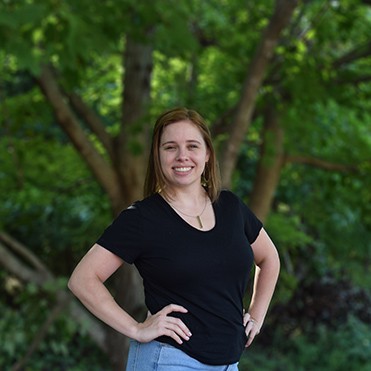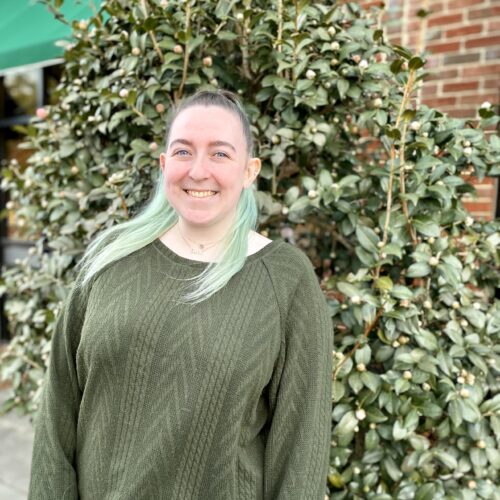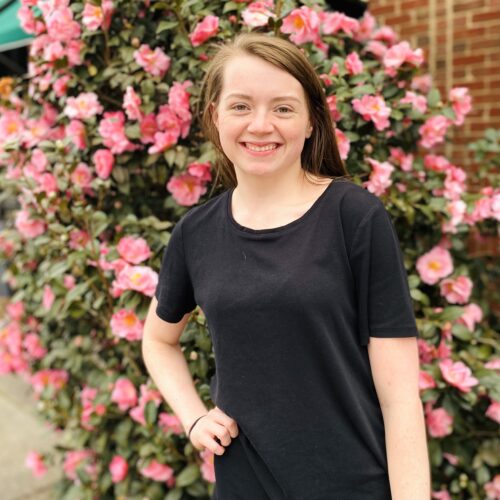 Owner & Head Instructor
Hillary White
With a strong background in dance, Nan's youngest daughter, Hillary White is our owner and director at Nan's School of Dance in Raleigh. She grew up at the Nan's School of Dance in Greensboro where she received the basis for her dance training. Hillary attended North Carolina State University from 2000-2005. While there, she was on the NC State Dance Team, and performed at football games, basketball games, and Nationals Dance Championships. In 2004, Hillary graduated with a Bachelors of Environmental Design in Architecture. In 2005, she completed the 5-year architecture program, and graduated from NCSU with a Bachelor of Architecture. After working for a large architecture firm for several years, Hillary went out on her own & became a licensed architect. In the same time that she became an architect, she also started teaching for a local dance studio. While there, she taught Ballet, Tap, Jazz, Hip Hop, Contemporary, PreDance, and Cheer. During that time, Miss Hillary realized how important it was to her that she carry on the Nan's School of Dance tradition and decided to open up the Raleigh location of Nan's School of Dance in 2012. Since then Miss Hillary continues to share her passion for dance with students and parents!
Dance Instructor
Laura Miller
Miss Laura Miller began dancing at the age of 5 and has training in tap, jazz, ballet, pointe, lyrical, and hip-hop. Her favorite dance style is tap. Throughout college, she taught dance classes at a local studio while pursuing her studies in Biochemistry and Genetics. Laura is an NC State graduate, a Forensic Scientist, a wife, and a mom of 3 children. She loves spending time with her family and is excited about teaching dance again. Laura loves dance and the value it brings and is looking forward to sharing that with students!
Dance Instructor
Elise Janson
Meet Miss Elise! She will be teaching many classes this season throughout each week at the studio. Some of the classes she will be teaching include jazz, contemporary, ballet, Pointe, company, combo classes and more. Elise has 25+ years of dance experience in NC and NYC. She holds three degrees; one of them being in dance performance/education from ASU. Some of her training/dance performance experiences consists of but not limited to are with Peridance, Alvin Ailey II, Cary Ballet, Infinity Ballet, ADF, Yin Yu, Jessica Lang, NCDF, Shaleigh Danceworks, High Point Ballet, Barry Kerollis, Sherone Price, etc. She has been teaching for 15 years and loves to create a positive learning and collaborative environment where her students love to learn, find creativity and expression in their movements styles. Miss Elise has developed her own professional dance company in the past three years and looks forward to giving back to the community through this as well.
Dance Instructor
Fiona Schrager
Fiona Schrager is a junior at NC State University studying business with a concentration in marketing. She has been dancing since the age of 3 with a background in ballet, tap, jazz, contemporary, hip hop, acrobatics, pointe, lyrical and musical theater. She was a competitive dancer beginning at the age of 8 until 18. She has won numerous titles and scholarships during her competitive days at both competitions and conventions. Fiona has been teaching dance for about 5 years now. She is looking forward to an amazing year of dance at Nan's!
Dance Instructor
Katherine Troutman
Katherine is a rising Junior at NC State originally from New Jersey. Throughout her life, she has been trained in modern dance, ballet, contemporary, jazz, hip hop, and acro. She has enjoyed teaching since she was 16 and is thrilled to now be able to share her passion for dance with our students.
Dance Instructor
Alexis Caramico
Miss Alexis Caramico is originally from Gainesville, FL. She started dancing at 2 years old and began dancing competitively at age 8. She has trained in many styles, but jazz is her absolute favorite. In her training Alexis took many master classes, some being taught by choreographers like tWitch, Dustin Phillips, Mia Michaels, and Dave Massey. She has been all around the country competing and has enjoyed every moment. Once she moved on to college, she cofounded a dance group and then moved to Florida to live out her dream of working at Walt Disney World, Universal Studios, and Busch Gardens. While there Alexis got to hang out with characters and performed in shows and parades. After a few years, she and her husband moved to Raleigh and began a family, which has led to coming to Nan's. She is excited to share her passion of dance with her students!
Front Desk Assistant
Megan O'Neill
Meet Miss Megan O'Neill! Originally from Queens, New York, she relocated with her family to Raleigh, North Carolina in 2005. She has been dancing since she was 3 years old, and began teaching when she was 15 years old. Her background is in Ballet, Pointe, Tap, Jazz, Contemporary, Modern and Hip Hop. Miss Megan is joining us as the Front Desk Assistant here at Nan's Dance and looks forward to helping out around the studio!
Dance Instructor
Caitlin Rigsbee
Caitlin Rigsbee is a graduate of Meredith College with a degree in dance. While at Meredith, Caitlin was the co-founder and President of "Fuego" Latin Fusion Dance Team. Caitlin has trained and taught styles including ballet, tap, jazz, hip hop, pointe, contemporary, musical theater, and acro. Caitlin has a strong background in acrobatic fundamentals, which she has used to grow acro programs at studios across the triad. Caitlin has also had her choreography showcased at Universal Studios, and her choreography has earned her dancer's opportunities to perform in the Camping World Bowl and the Macy's Thanksgiving Day Parade. Caitlin currently lives in Youngsville with her husband, daughter, and puppy! She is excited to join the staff and families at Nan's School of Dance.
Want to learn more about our classes or studio?
Just fill out this form and we can answer all your questions. We look forward to seeing you soon in our studio!
Sincerely,
Hillary